Personalisation goes beyond simply having your business branding on your products. Smart Personalisation is the interaction your customer has with your product and your brand.
We live in an age where everything around us is, or can be, personalised and tailored to our own unique identities and interests.
My Alexa knows my name, I get in my car with BEX on the registration (sad, I know!) I switch on the TV; Netflix has personalised my homepage with titles I would enjoy. On social media, I can customise how content is presented to me. My phone pings, it's a notification from Deliveroo asking if I am hungry… which I am!
Personalised, or limited edition packaging and labelling, is a growing engagement tool for businesses.
Why do people love Personalised Packaging?
Personalisation is about feeling ownership of something which has been produced on a mass scale. We feel in control when we know we're not getting something generic or ordinary. We're getting something which feels like it has been made especially for us.
The use of personalisation is a simple but effective technique for developing meaningful interactions with customers. It boosts both brand loyalty and engagement while accelerating business growth.
So, how has Label Personalisation been successful for brands?
There are a few examples of brands using personalisation as a consumer engagment tool, and you'll notice they are all big, household names. But that's changing!
Coca Cola 'Share a Coke' Campaign
You'll remember this one! In 2013 and 2014, Coca-Cola GB ran an advertising campaign called "Share a Coke."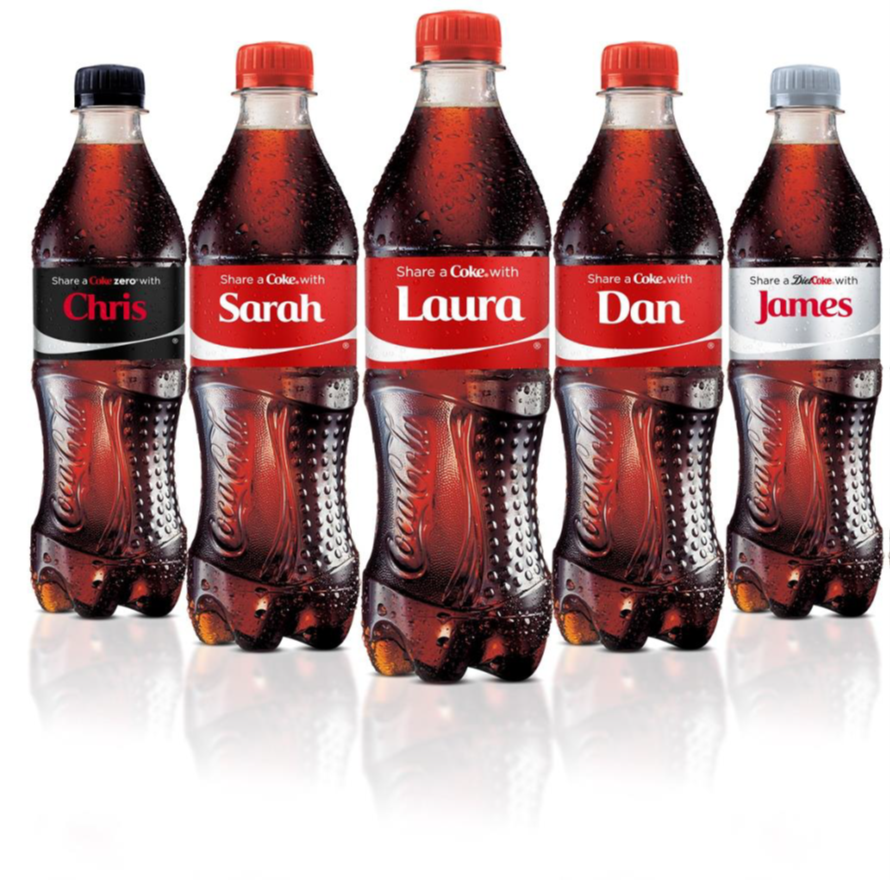 Coca-Cola labels were redesigned to include some of the nation's most well-known names in place of the brand's distinctive logo.
They collected a list of the most popular names in each of the UK's regions. The printing process then randomised those names to make sure each batch of labels was unique.
It went viral!
---
Irn Bru's "BRU's your Clan" Campaign
Following the Coca-Cola campaign, AJ Barr, the makers of Irn Brew, decided to do their own take on it with Irn Bru's 'Bru's your clan' campaign.
In 2015, Scotland's well-known national beverage, Irn Bru, teamed up with design studio Jones Knowles Ritchie to roll out a set of limited-edition packaging. Irn Bru bottle labels for the marketing campaign "Bru's Your Clan" were decked out with tartan from various clans around the country. Using advances in digital printing, 57 distinct styles of tartan, covering up to 11,000 surnames, were released to the public on the bottle labels.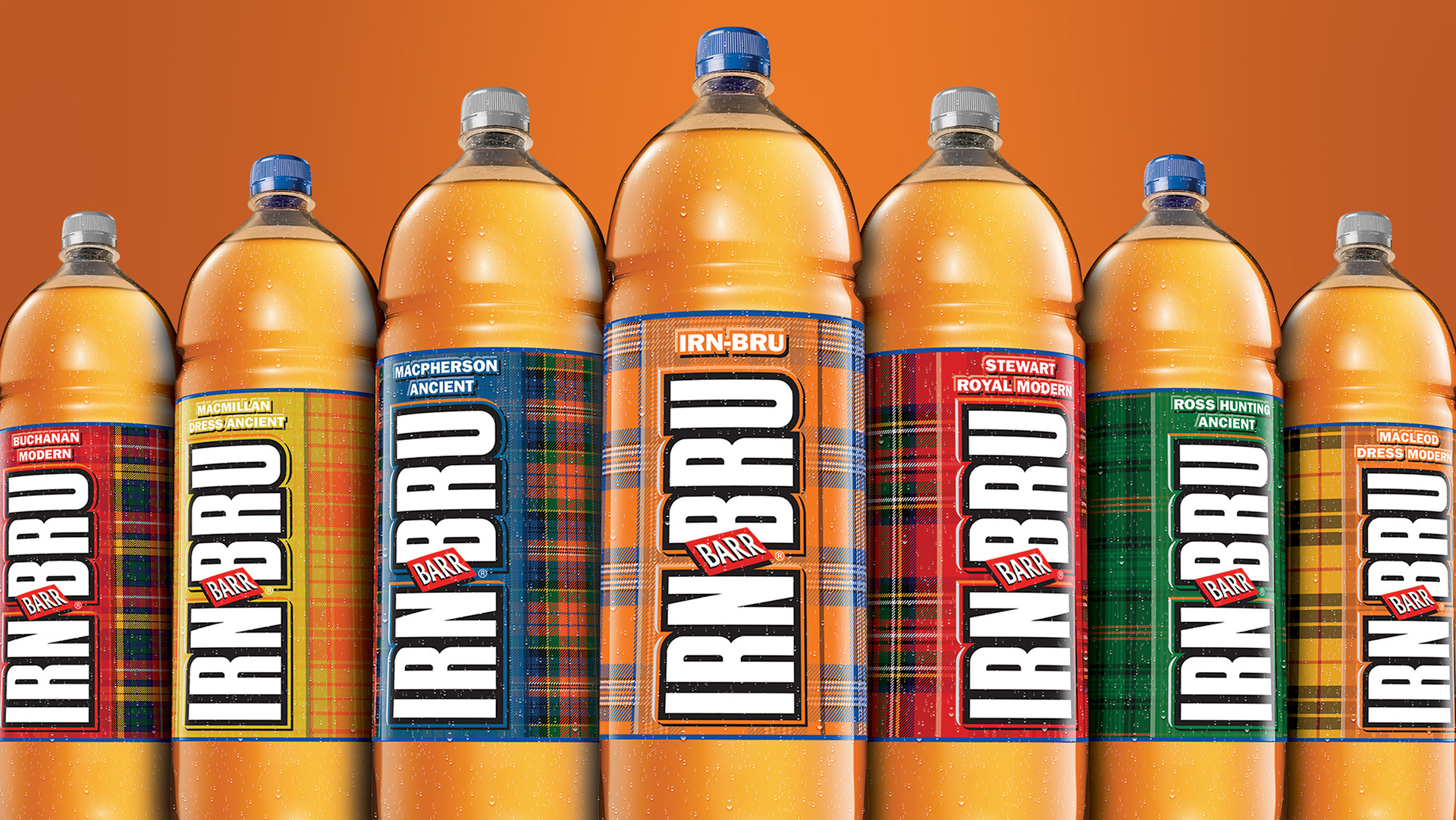 We all love a bit of Irn Bru, don't we! Scottish consumers feel true pride and passion for the Irn-Bru brand. The tartan patterns made a statement on store shelves and sparked fresh discussions among the brand's devoted customers.
This became an award-winning campaign, the outcome of which was an 18% increase in sales and a record number of visits to the Irn Bru website.
---
Heinz "Get Well Soup" Campaign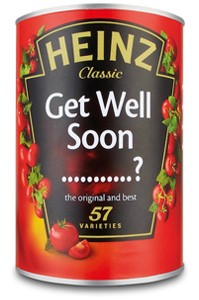 The Heinz "Get Well Soup" campaign inspired people to bring a customised can of soup to friends and family who were sick. The Facebook promotion let customers put their name next to the phrase "Get Well Soon" on the can. Some retailers even sold them with pre-printed names like "Grandma" and "Mum."
The brand also partnered with the Starlight Children's Foundation to raise money for seriously and terminally sick children.
The campaign invited customers to order a customised can of "Get Well Soup" from the Heinz Facebook page. Heinz gave £1 for every purchase to help fund events for children in hospitals.
---
Not just for Big Brands!
You are a brand. All companies need to find a way to distinguish themselves in the competitive marketplace.
41% of consumers want to buy something unique
We now live in an era where personalisation, or creating "every label is unique" packaging, is important to stand out and be a talking point. If used properly, print personalisation may be a powerful resource for companies to get their messages in front of the right people.
However, many small businesses miss out on the benefits of print personalisation because they are unaware of the print technology that makes it possible. Business owners can swiftly adapt to consumers' ever-changing demands with the help of label manufacturers such as Hine Labels, who are equipped with a suite of advanced printing capabilities.
Do it YOUR Way
Harness the unique qualities of your brand's personality – do it YOUR way.
Always put your brand's identity first in your execution, as this will give you the best chance of gaining the trust of your target audience. Don't just copy what others have done, do it your way and in a way that reaches your target audience and their core values.
Want to know how Hine Labels can help you do this? Speak to us. We're more than happy to consult with you!
Researched and Written by Becky Morris.  Edited by Rob Lucas.  © Hine Labels 2023